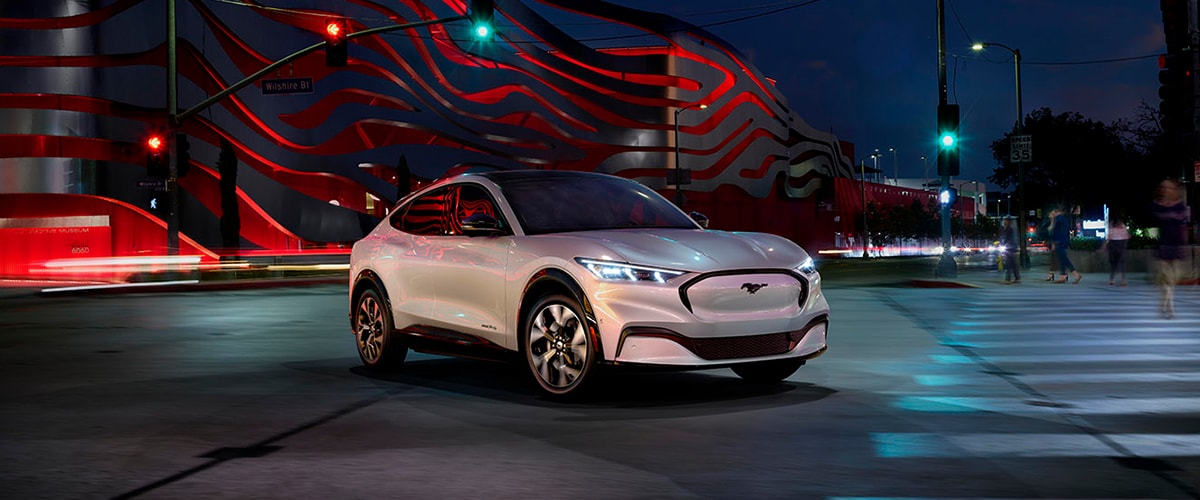 2021 Ford
Mustang Mach-E
in Brunswick, ME
Order a New Ford Mustang Mach-E at Yankee Ford Brunswick
Ford is now offering $2,500 in bonus cash when you order before August 3, 2020!
Don't let the words crossover SUV and Mustang fool you. The 2012 Ford Mustang Mach-E is an all-electric vehicle that more than lives up to the legendary Mustang name. With 230 miles of range on a single charge and 255 horsepower on the base model alone, this new pony has a lot going for it. Long gone are the days of slow electric vehicles. And the electric motor isn't the only impressive aspect - this fully-outfitted Mach-E comfortably sits five adults and has plenty of cargo space for road trips and grocery runs. While the exterior takes its design from the Mustang name, the sleek and comfortable interior differs significantly from its muscle car sibling. Learn more about the new 2021 Ford Mustang Mach-E and stop by Yankee Ford Brunswick to place your order today.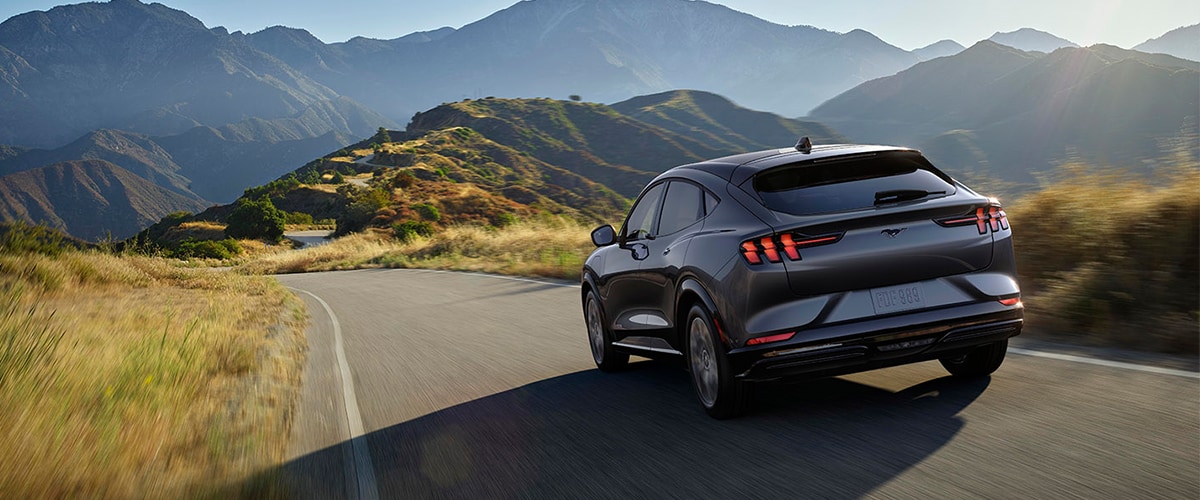 Performance without Sacrifice
Let's start by talking about what's under the hood - or what isn't. The first all-electric member of the Mustang family isn't something to turn your nose up at. The rear-wheel-drive Mach-E boasts an impressive base horsepower of 255. There are also two types of batteries to select from, giving you the choice for extended-range with additional horses. The larger battery gives you 332hp with 417 lb-ft. of torque. The GT model comes in all-wheel-drive with a blistering 459 horsepower with 612 lb-ft of torque. That will catapult your Mach-E from 0-60mph in less than four seconds. 
The base battery size will allow you to drive up to 230 miles on a single charge alone with the ability to upgrade to 300 miles, putting it on track with the Tesla model long-range. You can also take advantage of a fast-charging capability and Ford's largest charging network in the US.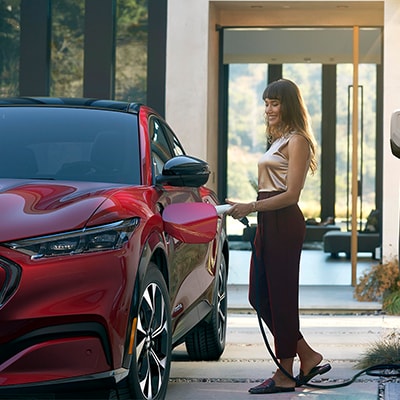 Stylish Design and Comfortable Driving
The unmistakably Mustang face of the exterior transitions into a cabin of modern tech and comfort. While the outside shows off stylish 19" wheels and handle-less, automatic-opening doors, the interior surrounds you with space-age infotainment. With a massive 15.5" infotainment screen commanding the center console, you have everything you need at the touch or swipe of a finger. Its state-of-the-art technology has the ability to run multiple apps at the same time. You also get Ford's autopilot system, plush leather seats, wireless phone charging, and more.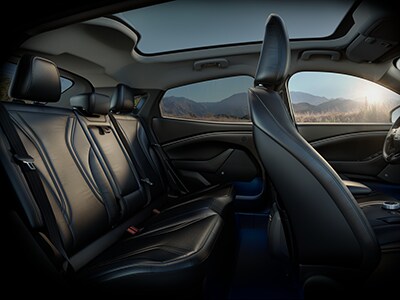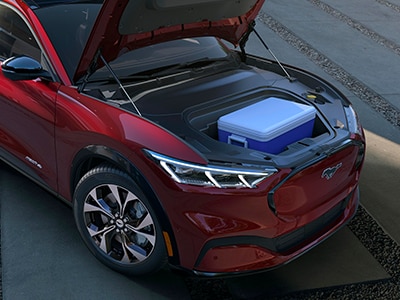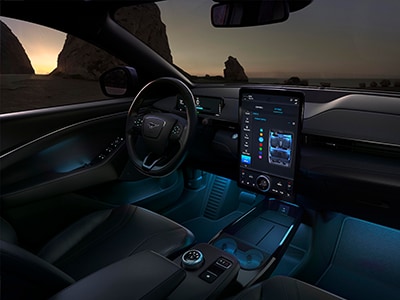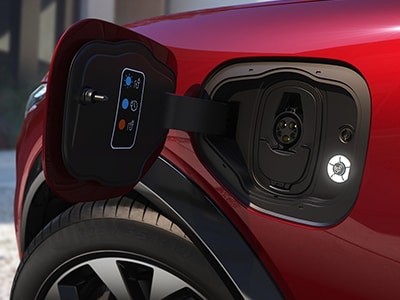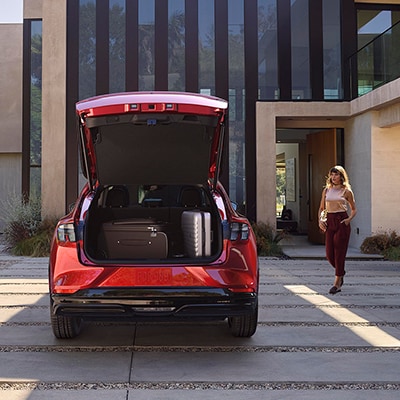 Because the Mustang Mach-E's battery is built under the floor of the car, it frees up a massive amount of cargo space. The front trunk is made from durable plastic that can be rinsed and drained, so you can store messy things or ice without worrying about dirtying your interior. It also comfortably seats five adults, making it the perfect vehicle for family road trips and daily driving.
The Bottom Line
The 2021 Ford Mustang Mach-E is a confident step into the future. By combining responsive and intuitive driving with luxurious comfort all in an electric-powered vehicle, you'll enjoy every mile. Plus, by purchasing an all-electric vehicle, you qualify for the federal EV tax credit. This groundbreaking piece of machinery can be yours at a competitive price. If you've been on the fence forever about moving away from gasoline, but have been waiting for the right car, this is it. Stop by Yankee Ford Brunswick today to chat and test drive your new electric vehicle.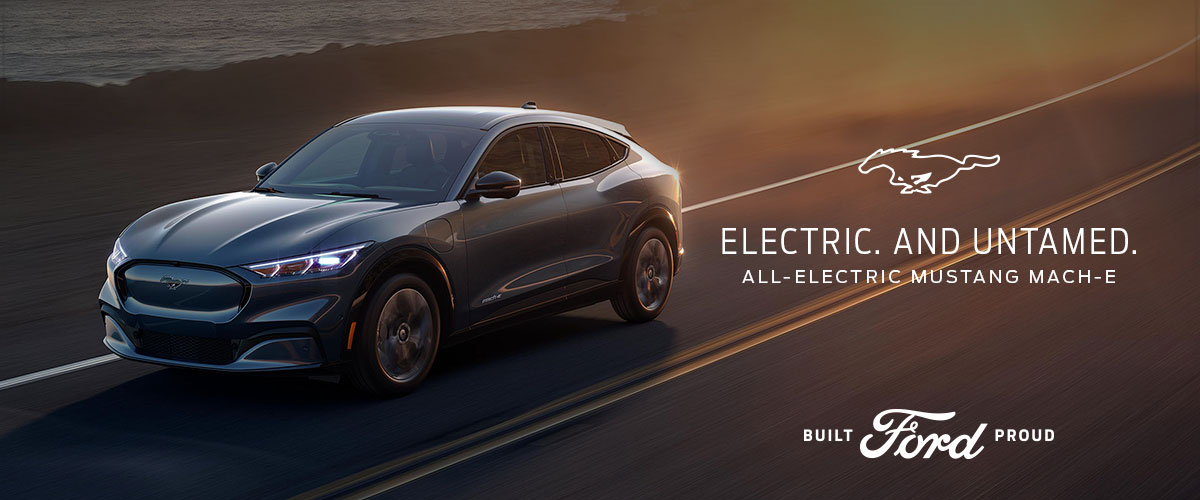 Eager to Learn More?
Stop by our dealership to learn more or fill out the form below to start reserving your 2021 Ford Mustang Mach-E today!
Make an Inquiry