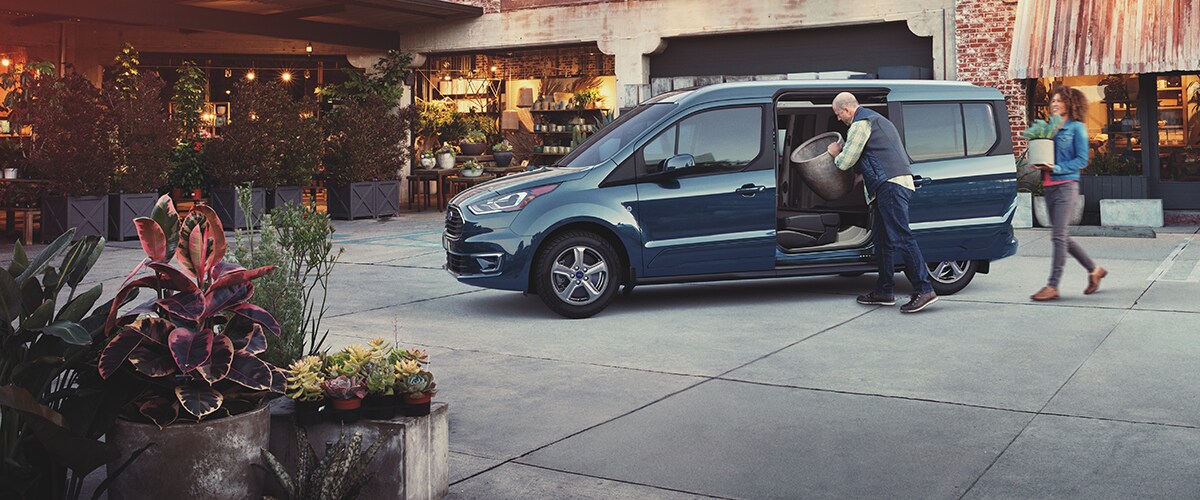 2020 Ford Transit Connect Cargo Van
Ford Transit for Sale in Brunswick, ME
No matter what type of business you run, you will inevitably require transport. The 2020 Ford Transit Connect Cargo Van is leading the way in commercial vehicles. At Yankee Ford Brunswick, we stock a wide variety of Transit vans to help you keep up with the demands of your business. Whether you're transporting goods or 15 passengers, the Transit gets you where you need to go safely, efficiently, and with technology at the focal point of pioneering. Visit our Brunswick, ME Ford dealership today to chat with our helpful team. We're happy to help you find the right van for your needs. The Ford Transit comes in many different varieties to match your demands to run an efficient business.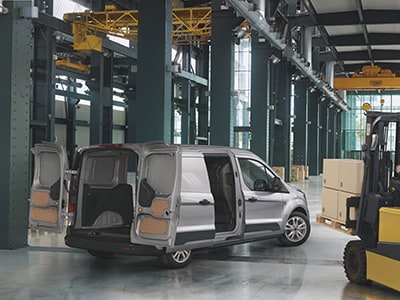 Rugged and Professional Build
The 2020 Ford Transit is especially perfect for commercial use as it doubles as a passenger and a cargo van. The multi-functionality of it has been why thousands of businesses across the nation swear by this vehicle. Transport your supplies, goods, and materials across the country or just through town with ease. The Transit offers best-in-class configurations to customize your vehicle to match your needs. It is powered by a 3.5-liter EcoBoost engine with automatic start-stop technology that maximizes efficiency and reliability. Additionally, for the first time ever, the 2020 Transit offers smart all-wheel-drive that is always on, without decreasing your cargo space. It works seamlessly while you drive, keeping you, your passengers, and your cargo safe. 
Technology-Focused Interior
The space inside the Ford Transit is equally as important as what's under the hood. Coming with different configurations, heights, and lengths, you can tailor your experience to your business's needs. The power-sliding side door makes loading and unloading passengers and cargo a breeze. The 2020 Transit also comes with durable new fabrics, cupholders, and storage compartments. Each row of passenger seating comes with USB outlets to stay connected and charged. 
Up front, Ford has expanded its technology in the van with the FordPass™ Connect system. This provides you a 4G LTE Wi-Fi hotspot allowing you to connect up to 10 devices at once for on-the-go operations. Don't ever worry about halting business and production while in transit. The center stack comes with a standard 4" full-color multifunction display with an option to upgrade to an 8" slim-line touch screen.
Reliability Inside and Out
With this newly-designed model, Ford set out to create a capable and easy-to-drive transit van for the working class. When you need to move large crews and gear to a job site, you want to be able to trust that your vehicles will get your teams where they need to be safely and efficiently. The Ford Transit promises on that, taking customer feedback over the years, and expanding on this model. Safety is the main concern, which is why it comes standard with driver-assist features like pre-collision assist, automatic emergency braking, pedestrian detection, post-collision braking, lane-keeping assist, auto high-beams, adaptive cruise control, adjustable speed limiting, and more.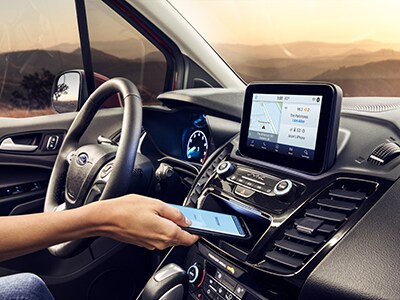 If you operate a fleet of vehicles, you know how difficult it can be to stay organized and minimize downtime. With the 2020 model of the Ford Transit, you have the option for the new Ford Telematics™ and Ford Data Services™. These provide you with a wide array of connectivity tools to take command of your fleet and increase uptime. 
Build Your New Fleet Today
Running a business and managing people is hard, but it doesn't have to be with the new 2020 Ford Transit. Your transportation needs are taken care of safely, efficiently, and cost-effectively. Visit Yankee Ford Brunswick today to talk about how the Transit can transform the way you operate from transporting passengers to job sites to shipping goods and cargo with ease. We're happy to walk you through all the advantages of this hard-working transport van. Call or visit our Brunswick dealership today!