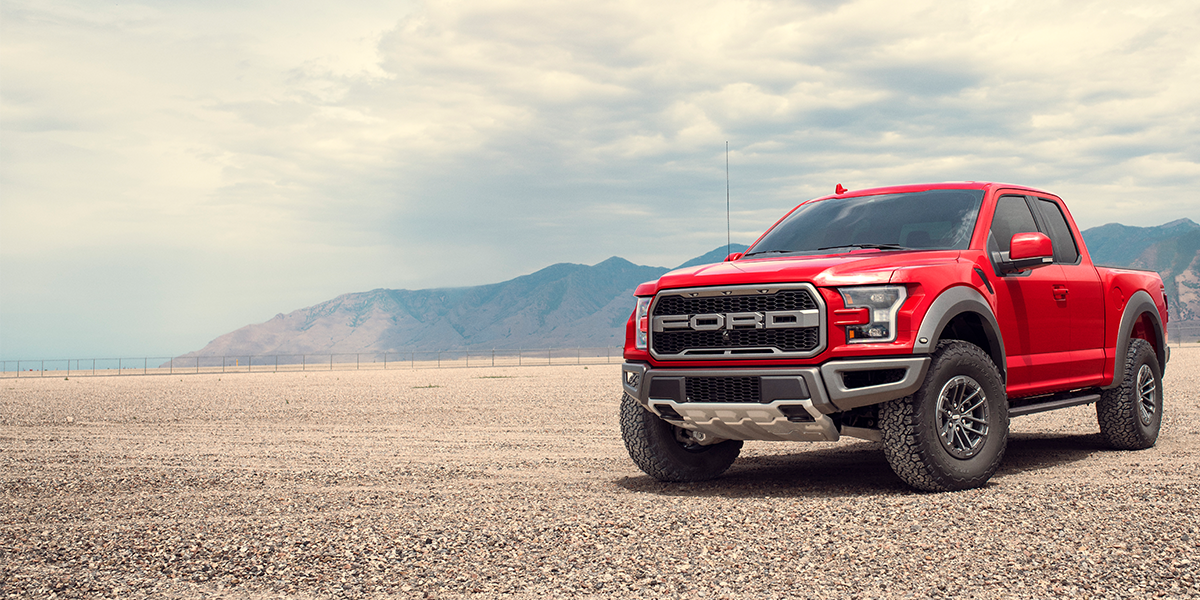 Experience the Power of the
Ford F-150 Raptor
2020 F-150 Raptor for Sale at Yankee Ford Brunswick
Ahem, 450 horsepower twin-turbo 3.5L V6 EcoBoost® engine, 0-60mph in 5.1 seconds, all with 8,000lbs. of towing capability. If that sounds like an absolute monster of a pickup, you'd be correct. The 2020 Ford F-150 Raptor is the ultimate street-legal performance truck that tears up the asphalt as much as the dunes and mud. With a long history of powerful and affordable trucks, Ford has once again proven that they own the road. Combined with long-travel suspension, giving you a comfortable ride as you rip through the trail, this behemoth is on a whole new level among powerful pickups. If you're looking for serious towing and hauling capability mixed with the ability to soar through rough terrain at blistering speeds, this is your solution. Stop by Yankee Ford Brunswick today to experience the Raptor for yourself.
What's Under the Hood?
In a world of boring, uninspired, and monotonous pickup trucks, the Raptor stands above the rest, all without breaking the bank. Inspired by the famous Baja 1000 off-road race, this F-150 variant adds Fox™ racing shocks, a beefed-up engine, responsive 10-speed automatic transmission with paddle shifters, and more to its already impressive lineup of features. The high-output 3.5L V6 EcoBoost® engine will leave you smiling from ear to ear every time you put your foot down. Raw power doesn't begin to describe the 24-valve twin-turbo dynamo. As one of the best production engines in recent years, you'll enjoy pure fun on every drive. It's as close as you can get to a Trophy Truck with its ridiculously adaptable suspension, allowing you to take state-park jumps like nothing.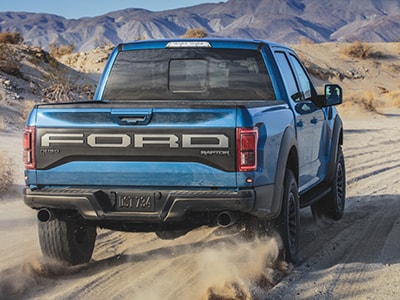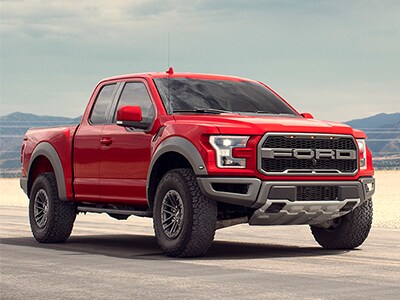 Affordable Street-Legal Performance
While most high-end pickup trucks start approaching the six-figure price range, the Ford Raptor stays humble in its pricing, and that's about the only thing keeping it humble. Considering the amount of performance, luxury, and creature comforts you get in a performance vehicle, the Raptor is well in-range of affordable fun. Just because it's an off-road monster doesn't mean you won't be comfortable along for the ride. It also includes a power-sliding rear window and folding exterior mirrors, blind-spot monitoring, and plenty of other driver-assistance features.
Innovative Trail Control™ System
Off-roading isn't just about how fast you can rip through dunes; it's also about staying safe and comfortable. The Ford Trail Control™ System is cruise control for low-traction off-road terrain. Set the speed you want and let the Raptor go to work, managing acceleration and braking, effortlessly gliding you over off-road debris as you focus on steering. Additionally, the Fox Live Valve Racing Shox™ deliver superior control and comfort on your treks. They function by providing continuously variable compression damping automatically to adapt to any demanding terrain.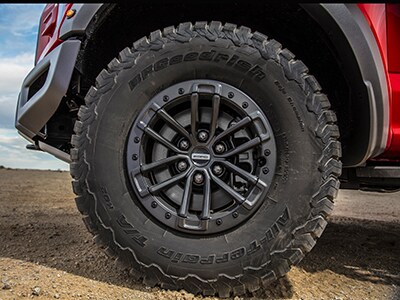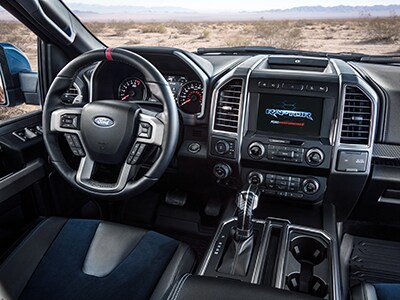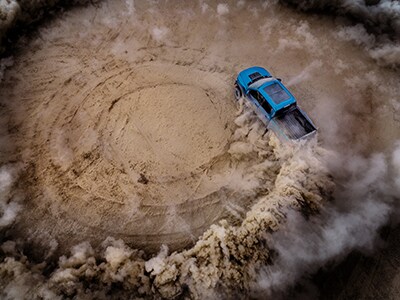 The Bottom Red Line
Ask any truck or off-road enthusiast about their favorite performance trucks, and they'll name the Ford Raptor. To put it bluntly, it's just plain fun. But you have to experience the butterflies yourself as you hear the roar of 450 horses and 510lb.-ft of torque from under the hood. Come into Yankee Ford Brunswick today, and let's chat about your new venture.